If you're looking for delicious EZ Pockets recipes, you've come to the right place. Here you will find recipes for breakfast, lunch, dinner, AND dessert! There's something for any time of day. All of these recipes were made with tasty ingredients and the convenient EZ Pockets pie pan. Try some of our recipes and see for yourself how amazing these pockets are – you'll probably fall in love with them like we did!
Chicken Pot Pie Pockets
Is there a more classic comfort food than chicken pot pie? These chicken pot pie pockets are great to make during cool weather – or anytime. Because the EZ Pockets pan makes individual pocket pies, you can easily hold your chicken pot pie pocket in your hand while you're sitting on the couch and snuggled up under a blanket or two. Enjoy the warmth and comfort of chicken pot pie in the warmth and comfort of your living room couch. Maybe you should bring two delicious pockets just in case you're too cozy to get up for seconds!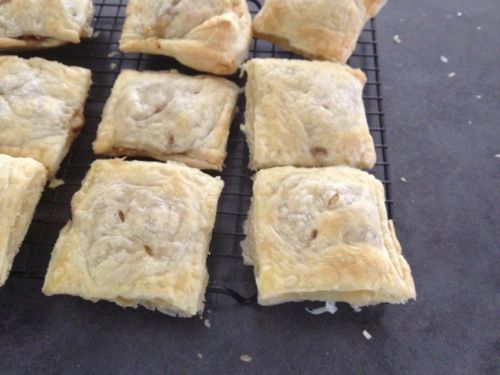 Apple pie… what a signature dessert! This EZ Pockets recipe for apple pie pockets is ideal. They are the perfect size for a small appetite or finger foods at a get-together. For a bigger appetite, just pop a couple of apple pie pockets on your plate (and maybe add some ice cream, too!) and enjoy every bite.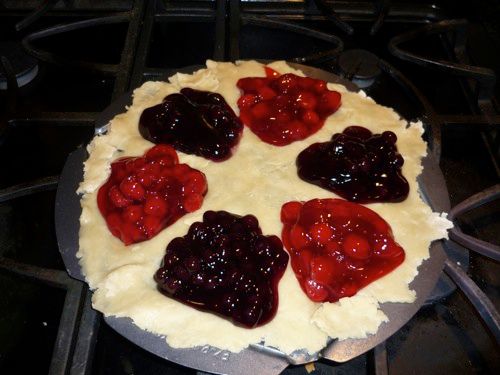 Cherry Pie and Blueberry Pie Pockets
Made with only three delicious ingredients, these cherry pie and blueberry pie pockets are easy to make and easy to eat. Can't decide on what flavor of pie you're craving? With just one EZ Pockets recipe, you can make two types of pie! You can make cherry pie AND blueberry pie together in one easy-to-use pie pan. Everyone can get what they want with the convenience of EZ Pockets.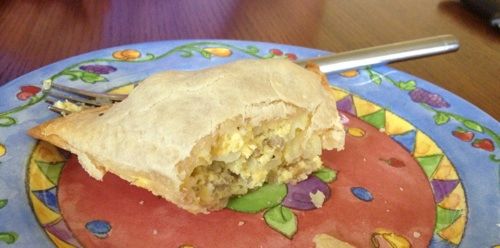 Breakfast Pie Pockets
Running short on time but want to make a delicious breakfast? This EZ Pockets recipe makes mornings a snap. Make these breakfast pockets that are easy to whip together, can bake while you're getting ready for work, and are the perfect size to eat on the go. These breakfast pockets make great options for children running off to school too – stuff these breakfast pockets with healthy ingredients and rest assured that your children are getting a good start to their day!
Almost Lasagna Pie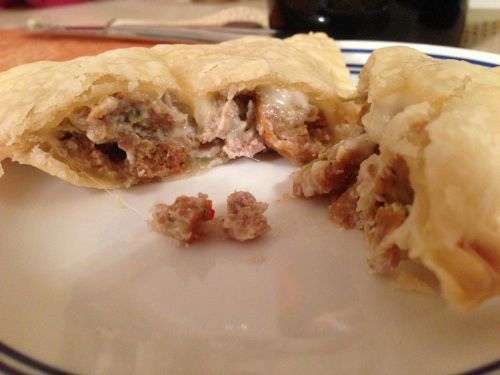 Not quite lasagna but definitely just as delicious, these "Almost Lasagna Pie" pockets are just the thing to make for a quick and easy dinner. Packed with flavors of ricotta cheese, peppers, onions, and more, you're bound to enjoy all the tastes of this yummy dinner recipe!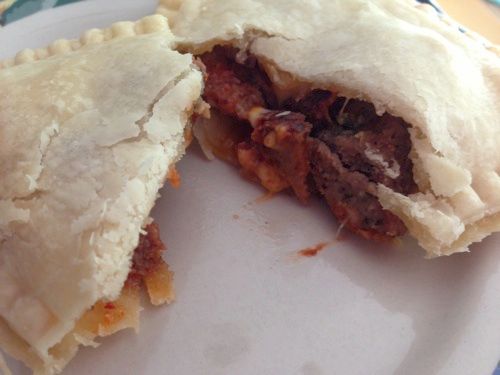 If you love the tastes of spaghetti and meatballs, you'll probably love meatball pocket pies too. Enjoy the comfort of warm, flavorful meatballs stuffed in your favorite pie crust. Grab a meatball pocket, sit on the couch, and forget about the mess of a traditional meatball dinner. EZ Pockets makes it easy to enjoy delicious dinners, such as these meatball pockets, with the convenience of not having to use forks, knives, or spoons – you're welcome!